Class Prizes
If you want to give something away to your top class finishers, we have two great resources available:
Participation Certificate
You can download our Class Participation Certificate PDF and fill it out for your class participants. We have two versions – a "Winner's Certificate" (where you can include rank, final value, ect) and a "Participation Certificate" (just fill in the student's names to hand out to all participants). You can download the Winner's Certificate by clicking here, or the participation certificate by clicking here.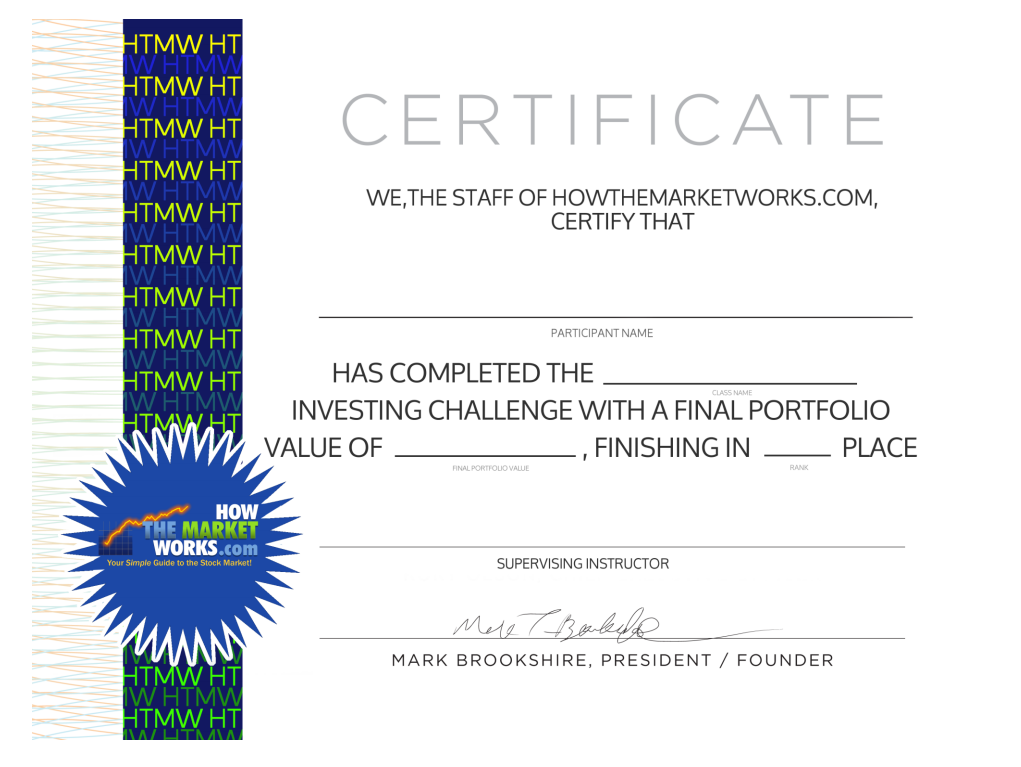 T-Shirts and Swag
We also have an awesome store where you can pick up some great HTMW gear to give away as class prizes! You can find our store by clicking here.

[noad]