Nowadays lots of people handle their business remotely, so the demand for reliable and affordable remote access software is increasing dramatically. A vast majority of users rely on TeamViewer, one of the most popular work-from-home remote desktop applications utilized for accessing and controlling your PC remotely. Still, even ardent adherents of TeamViewer now begin to reconsider their predilections, because TeamViewer unofficially put a lid on free non-commercial use. Luckily, the market is teeming with software like TeamViewer which can satisfy the needs of the most demanding customers. If you're currently in search of a reliable TeamViewer alternative that will help you streamline your workflow and organize teamwork in the most efficient way, go check out our top picks of remote PC access tools you probably didn't know existed.

If you want to run your remote access app on different devices, ConnectWise Control, formerly known as ScreenConnect, is the first option you should set your sights on. With ConnectWise Control, you'll be able to perform a variety of tasks such as monitoring, controlling, and sharing the desktop of your clients' computers. Moreover, the given app is an excellent solution to those users who need to troubleshoot their computer issues remotely. Even if you don't have previous experience with similar software, you shouldn't worry. ConnectWise is famed for its uncluttered, streamlined interface. Once a remote access session begins, you can go check a vast array of functions that will help you organize your tasks and workload. There are handy icons within your toolbar that can be used to quickly perform the desired task. Depending on the selected plan, you may connect to either one PC or multiple machines. The premium package allows you to connect to an unlimited number of computers (up to 10 simultaneous connections), take advantage of the remote wakeup feature, expanded chat options, remote printing, video auditing, and many more. However, if you require ConnectWise for personal use only, you can get by with a free personal plan. It doesn't boast a variety of features, but it can still connect you to your friends and family's PC.

Our second pick is Splashtop. Whether it's a Mac, Windows, or a mobile device, you can quickly install and start your remote session on a chosen device. Once you type in your unique Splashtop ID and a password, you'll be able to log into your devices and take over their desktop. With security being a top-of-mind priority for a vast majority of users, Splashtop relies on TLS and 256-bit encryption to guarantee maximum protection of your sensitive information. Furthermore, you can block access from a specific computer, as well as lock the host screen and keyboard. One of the most distinguished features of Splashtop is that it allows you to drag and drop very large files (up to 64GB). It's also worth noting that you can share files between verified computers without the need of starting a remote session. There's also a session recording feature for those users who want to record their sessions and view them later. Among other noteworthy features are remote printing, remote wake-up, and reboot (normal and safe mode), multi-monitor display, and the ability to chat between remote computers.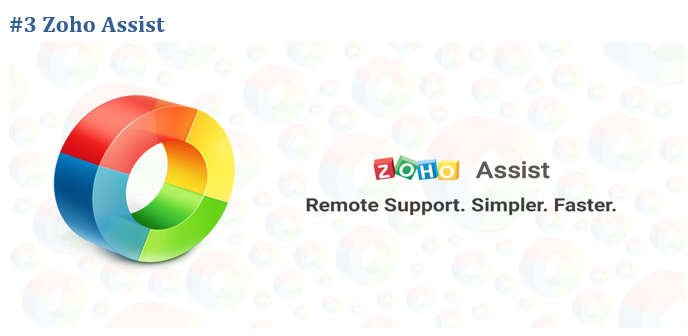 Whether you need to access your work computer from your home PC or troubleshoot multiple computers, you can rely on Zoho Assist, a remote PC access tool that boasts a variety of useful features. Just like ConnectWise Control, Zoho offers you a free Forever plan. It allows you to connect to up to five unattended PCs. Plus, you'll be able to send instant messages to other users and take advantage of the clipboard sharing feature. There are also more advanced options, such as the ability to access multiple concurrent sessions, multi-monitor navigation, screen sharing, remote printing, mobile app access, advanced reporting, and more. You would need to opt into any of the available plans to take advantage of those features.