Teacher Starter Guide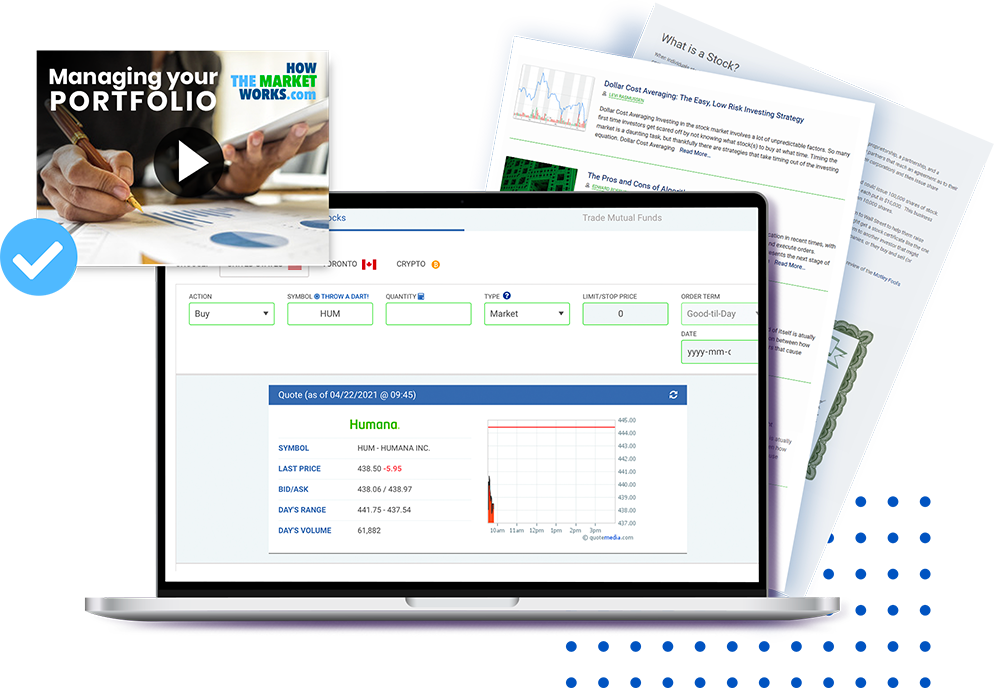 HowTheMarketWorks is the fastest-growing free stock market game for a reason – we put teachers first! Before you get started on HowTheMarketWorks, however, we want to make sure you are aware of our ad-free Financial Literacy Games for Students site (PersonalFinanceLab.com) that features both our personal budgeting/banking game and our our stock market game all in one.
Otherwise, to get your first class contest up and running on HowTheMarketWorks, we want to get you familiar with some of the awesome features waiting for both you and your students once trading gets started!
Now What?
Once your class is up and running, just distribute the unique registration link you got when you created your class to your students. Don't worry about writing it down – we will automatically email you a copy of it, and you can find it again any time by clicking "Invite Others" on the "My Contests" page.
As your class gets moving, add new assignments, lasting a week or two each. These work great either as in-class activities or homework. Pick activities that line up best with your class activities for the week, while watching your students compete and learn!
FAQ
Start Here
FAQ section on the "Start Here" teacher info page
More Questions?