Do your students have a hard time getting started with their portfolio? Do you want a place where you can see all your tools in one place? Us too, which is why we added the new Dashboard to HowTheMarketWorks!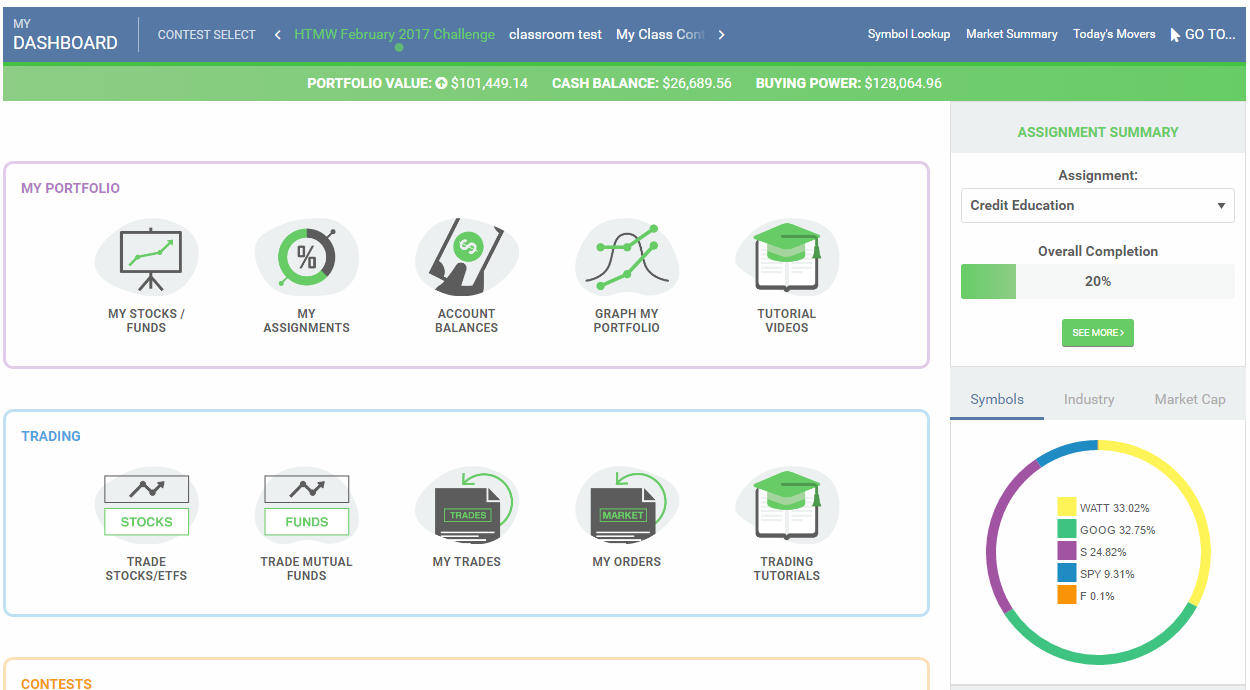 The dashboard is just the newest addition to our new design, with your entire suite of tools at your fingertips.
We have divided up all the tools into 5 categories:
My Portfolio – here you can find things you own, your assignments, account balances, and graphs
Trading – Make a trade, or see your transaction histories
Contests – See your ranking, join a new contest, or create your own
Research Tools – Start doing some investment research, with a wide range of tools to choose from
Trading Ideas – See the most popular stocks and mutual funds, what the brokers are saying, and a lot more
We have more great new features coming, so stay tuned!